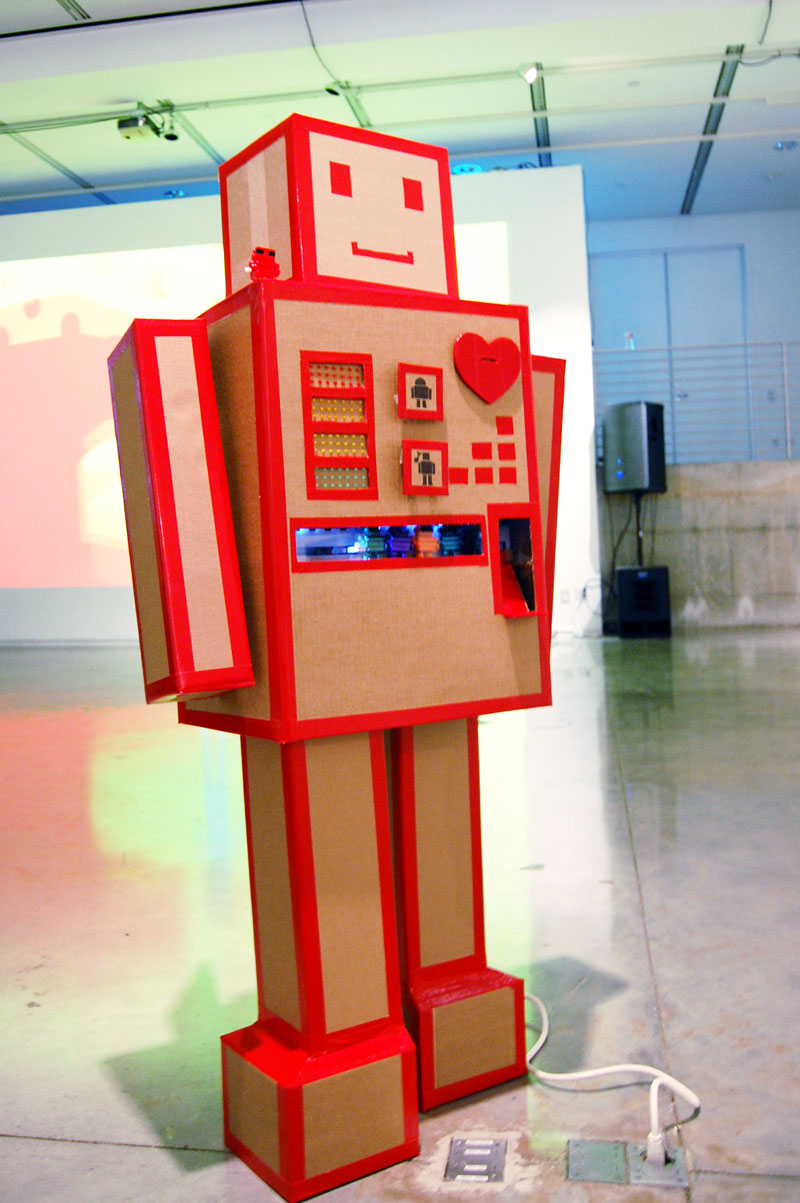 Robot-Vending Robot Vending Machine
The robot invasion never looked friendlier.
Concept
This vending machine is a robot. Or rather, this robot is a vending machine. It vends miniature toy robots.

This interactive piece combines the on-demand retail experience of vending machines with the whimsical sci-fi fear of a robot revolution.
How it works
Main electronics are Arduino microcontroller, and salvaged inkjet printer parts.

There is a working, hand-built component for recognizing coins.

The cardboard and duct tape stucture serves aesthetically as well as functionally, as the design is easily moveable and disassembled, for the purpose of being able to create spontaneous installations.