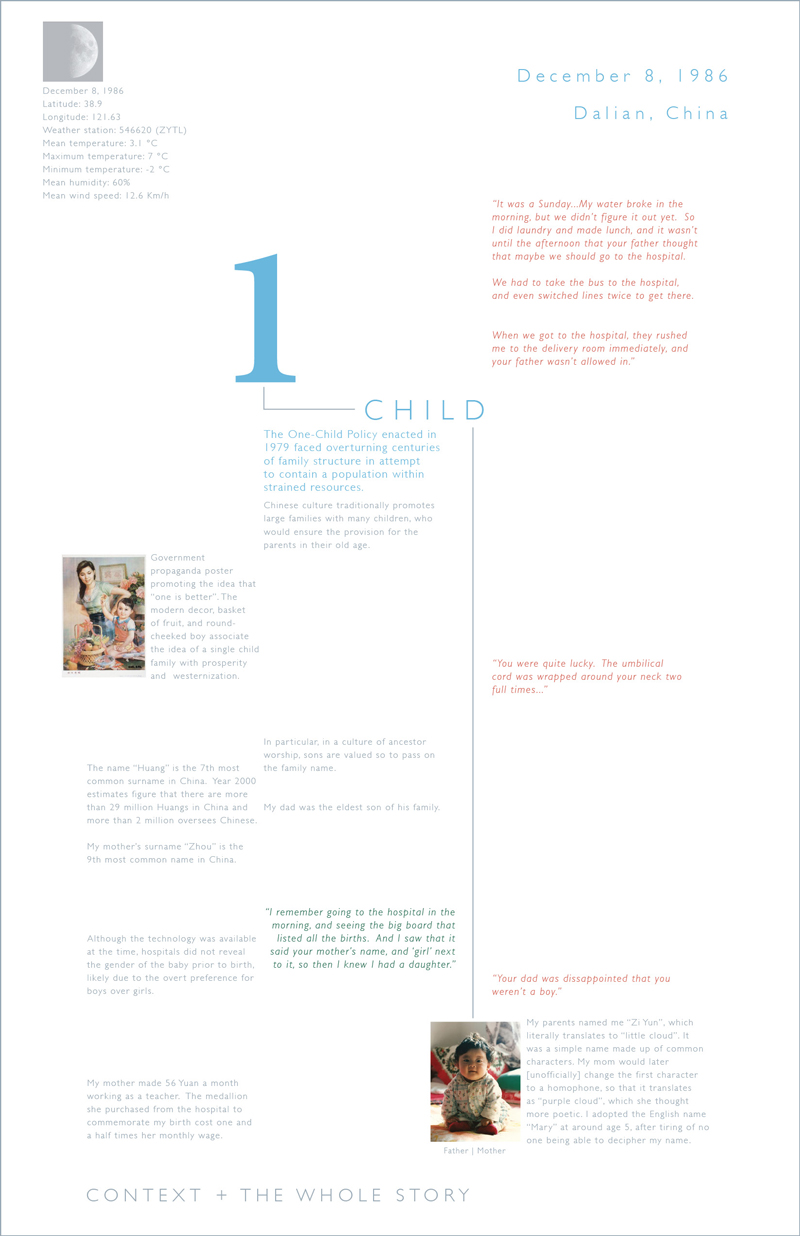 One Child
What is a birthday in the scope of the world?
A poster series about the day I was born, organizing data and information from personal, national, and global contexts.
The objective was to investigate "what world you were born into", from LOCAL, NATIONAL, and GLOBAL vantage points. The task was to use design to bring cohesion to disparate elements and organize information in a way that not only makes facts clear, but also tells a story.

Since I was born in China, gathering research for this project was a bit more difficult for me than expected. There is a lack of readily available newspapers from that period in China. Since all the Chinese news was government-controlled anyway, there is a fairly limited scope of record.

I decided to relate my birth to the issue of China's One Child policy and thus the aspect of birth from a political and global level. After shifting through all the information and news stories I had collected, I realized you could not appreciate the significance of a news item without knowledge of the context in which it took place. So I tried to build a sense of seeing the whole picture by highlighting connections and providing background information. The design is minimalistic, focusing on the text and a few carefully selected images. It's a bit light on the screen, but printed nicely at 36"X24".